Control KNX UDP
The standard control for the T-LOK curtain drive is the T-LOK KNX/UDP controller, which - as the name suggests - can be controlled via KNX or UDP. The functions are open-close, setting the minimum and maximum speed (during the initial setup) as well as variable speed control between the two speeds, in operation. The controller is intended for the use of up to four limit switches, two of which can be used as working end positions and two each for intermediate positions or limit switches. When controlled via KNX, the controller reports which limit switches have been reached or whether the drive is in an intermediate position. In UDP mode, this feedback is not set up in the standard settings. The KNX modules used are from SIEMENS and are integrated as a special module in the respective KNX control centre.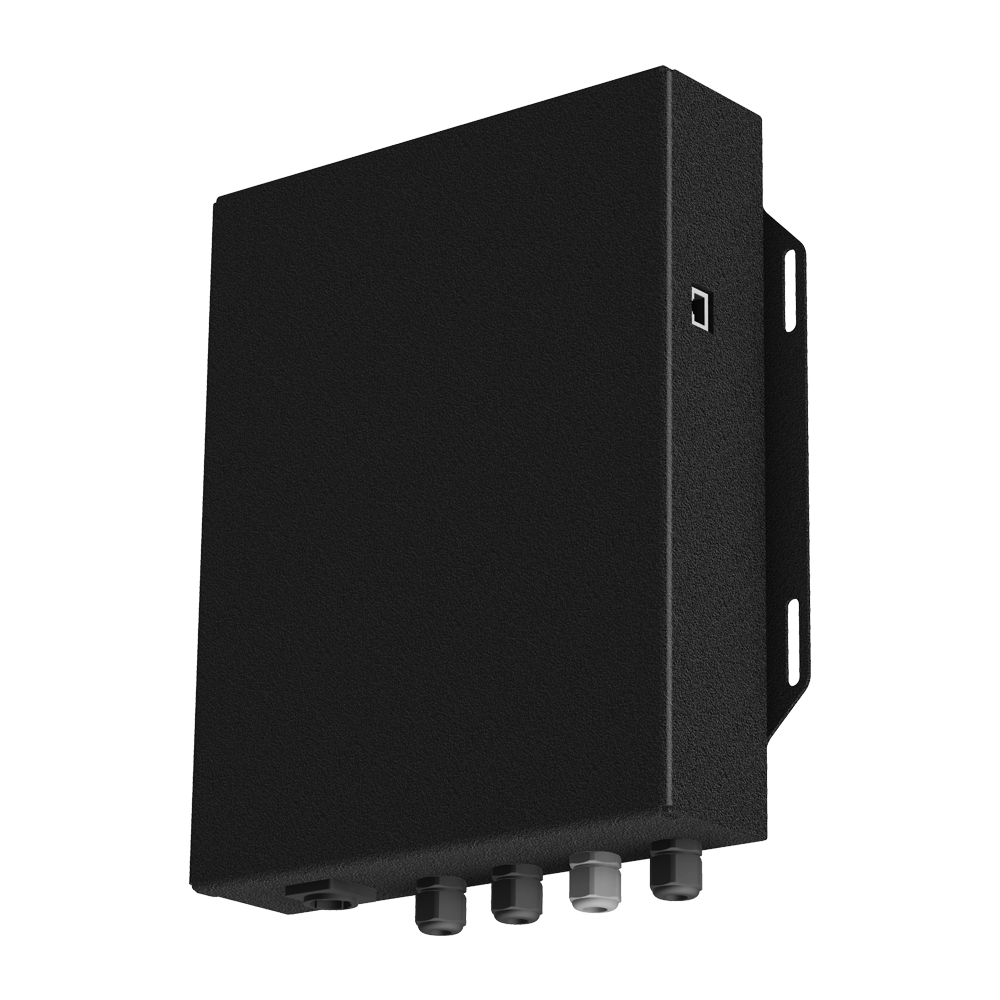 FAQs
Which routes and curtain sizes are possible?
The TT2 curtain access system with the climbing electric drive T-LOK RollerCoaster is always designed according to the onsite requirements. Our technicians assess the desired rail course, the curtain weight, the type of fabric and other parameters to determine whether the requested combination is feasible, as all these factors influence one another.
Even if we can't make any general statements in this regard, impressive sizes and rail courses are possible. For example: In the pilot project for the T-LOK, the House of Music in Budapest, the heaviest curtain is a 130 kg blackout curtain with a height between approx. 10.7 and 12.5 metres and a width of 21 m over approx. 20 curves and a height difference of approx. 2 metres.
What can T-LOK RollerCoaster pull and how fast?
T-LOK RollerCoaster, like its exclusively horizontal twin, has a tractive power of 15 kg and moves with a speed of up to 40cm/s. The tractive power can be increased almost arbitrarily by coupling T-LOKs. For example, two T-LOK RollerCoasters were combined to move the 130 kg curtain described above.
How can I control T-LOK RollerCoaster without KNX / UDP but with DMX?
Especially for stage use, we also offer solutions based on SIEMENS logo, which can also be controlled via DMX.
Why does the controller not have a kill switch as standard?
Since T-LOK has a 24V-DC drive, which brings the power to the rail via a friction wheel and thus loses adhesion at about 20 kg, bolting the rail end is the only necessary safety measure to securely avoid the motor crashing in the event of defective limit switches. The controller can also be operated with two limit switches per curtain end. Should a safety analysis in an individual case come to the conclusion that a kill switch is still necessary, we are happy to offer individual solutions.