Wir arbeiten gerade an diese Seite. Der neue Inhalt wird bald verfügbar sein.
We are currently working on this site. The new content will be available soon.
Obecnie pracujemy nad tą stroną. Nowa zawartość będzie dostępna wkrótce.
V současné době pracujeme na tomto webu. Nový obsah bude brzy k dispozici.
Jelenleg ezen az oldalon dolgozunk. Az új tartalom hamarosan elérhető lesz.
В настоящее время мы работаем над этим сайтом. Новый контент будет доступен в ближайшее время
Konfiguration mit Übergreifer
Beim Einsatz dieser Konfiguration kommen Zugwägen mit Übergreifer zum Einsatz. Der Übergreifer trägt den Vorhang rund 20cm vor dem Zugwagen. Bei Vorhängen die nur zu einer Seite verfahren, kann so die Umlenkrolle des Seiles abgedeckt werden. Dies ist bei Vorhängen die gegen eine Wand abschließen sollen wichtig, da andernfalls eine Spalte zwischen dem Vorhang und der Wand bestehen bleibt.
Wird ein Vorhang mit mittiger Öffnung bewegt, so wird eine Überlappung der Vorhangteile auch dann erreicht, wenn das Schienenprofil ohne Überlappung eingesetzt wird.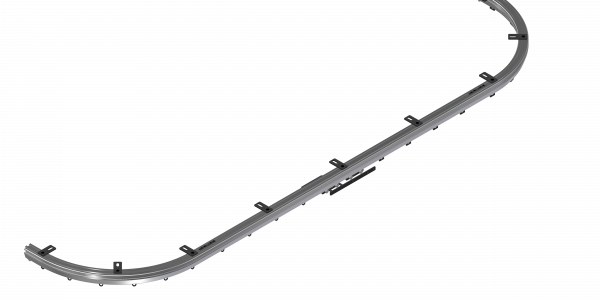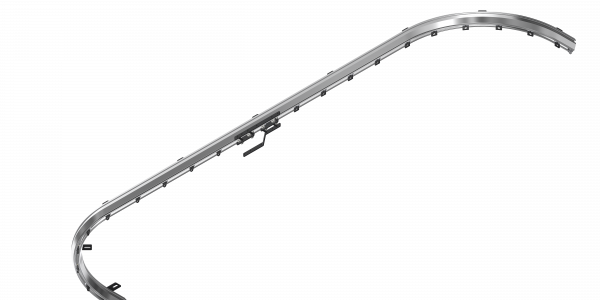 Konfiguration mit Überlappung der Schienenprofile
Der Vorteil der Überlappung mit Schienenprofilen liegt im unbeschränkten Überlappungsweg. Dadurch schließen insbesondere große Hauptvorhänge auf Bühnen oder sehr hohe Verdunkelungsvorhänge sicher. Diese Konfiguration ist jedoch ausschließlich bei der Verwendung des Vorhangzuges zur Bewegung eines mittig öffnenden Vorhanges möglich.  Soll Ihr Vorhang  nur zu einer Seite hin öffnen und  die Umlenkrollen des Seiles am Ende der Schiene abdecken, dann verwenden Sie bitte die "Konfigurationen mit Übergreifer".