o2 can do - supported by TÜCHLER.

The management of the O2 Arena in Prague had very clear requirements. TÜCHLER was asked to realize the gathering motion of a large curtain with TOPKAT chain hoists for mobile use. With a carrying capacity of 500 kg per chain, a lifting speed of 30 m/min was to be achieved. Furthermore, all the movements had to be controlled via a programmable control system in accordance with BGV-C1.

The BGV-C1 chain hoists from TÜCHLER fulfilled exactly these requirements. A universal computer control system directly drives the 14 BGV-C1 TOPKAT CHAIN HOISTS that gather the mobile main curtain in a very special way. The curtain was also made by TÜCHLER. It consists of approximately 9,000 m² of dividing curtains, as well as covers for the balconies and telescopic stands, all in SUN BLOCK SOFT WP. Of course, perfectly sewn by TÜCHLER's own sewing factory.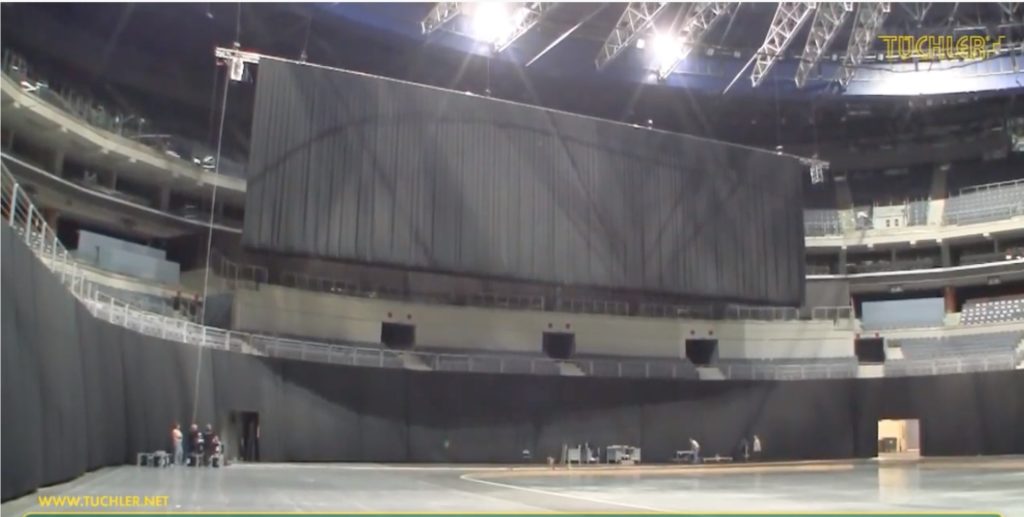 Construction, Production & Installation
TÜCHLER BGV-C1 TOPKAT chain hoists incl. control system
9,000 m² dividing curtains from SUN BLOCK SOFT WP