The "Friedrich Smetana Litomyšl Festival" is one of the best in Europe. Among other things, concerts are held in a former church that now serves as a museum. The church altar is listed as a historical monument, making it particularly important to ensure it is well protected. Tüchler stage platforms provided the ideal solution. They were used to create a choir stand. The stage platforms rest on a substructure and do not come into contact with the altar, ensuring it is optimally protected.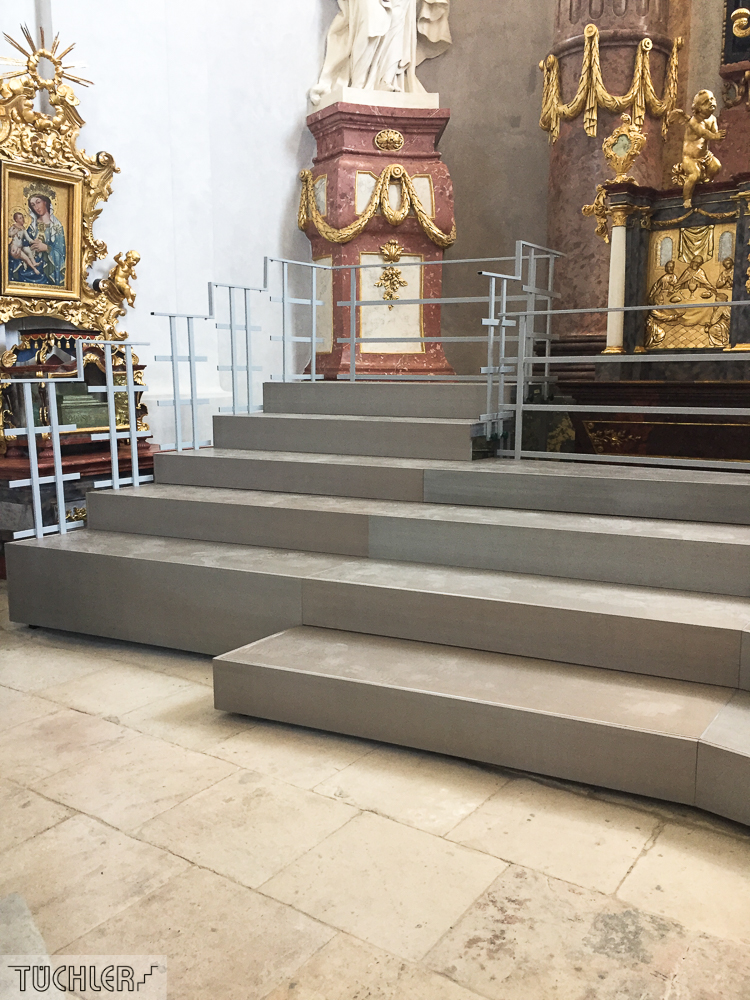 Production & Delivery & Assembly
Handy stage platforms in special dimensions.