TÜCHLER was contracted with a variety of solutions for the renovation of the Bachschmiede in the municipality of Wals-Siezenheim.

For one, the motorized track system 15.710 was carefully fitted in the existing building and provided with a new main curtain of blackout fabric SUN SAT CS. Likewise, a new track system for the cyclorama and panoramic stage curtains was installed according to the operator's individual requirements.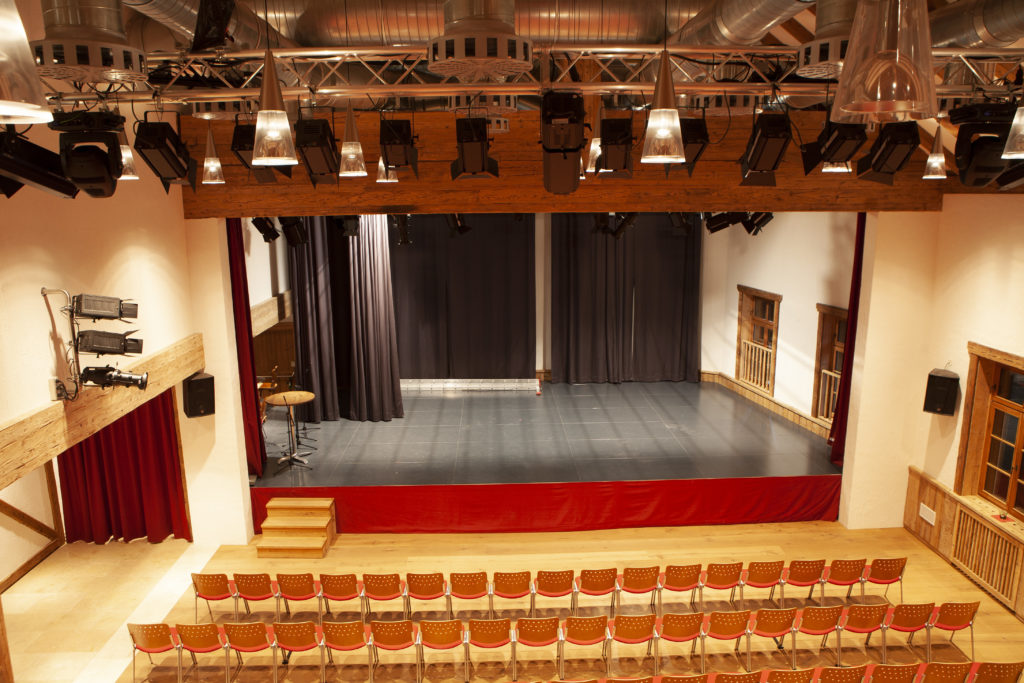 The asymmetrical stage area was constructed from HANDY stage platforms.

Here too, the main curtain including 80% drape and new stage curtains from SUN SAT CS were manufactured and delivered by TÜCHLER.
Construction, Production/Assembly & Installation
12 m electric curtain track 15.710
Approx. 60 m² SUN SAT CS for the main curtain
Approx. 120 m² SUN SAT CS for the stage curtains
HANDY stage platforms