2,200 lfm of TÜCHLER's SUN STOP CS divide the environmental arena in Spreitenbach (CH).
The Umwelt Arena Spreitenbach offers a platform for corporate and family events, seminars, trade fairs and congresses. Everything at the interface between economy and ecology. The arena as an event area can accommodate up to 4,000 people standing.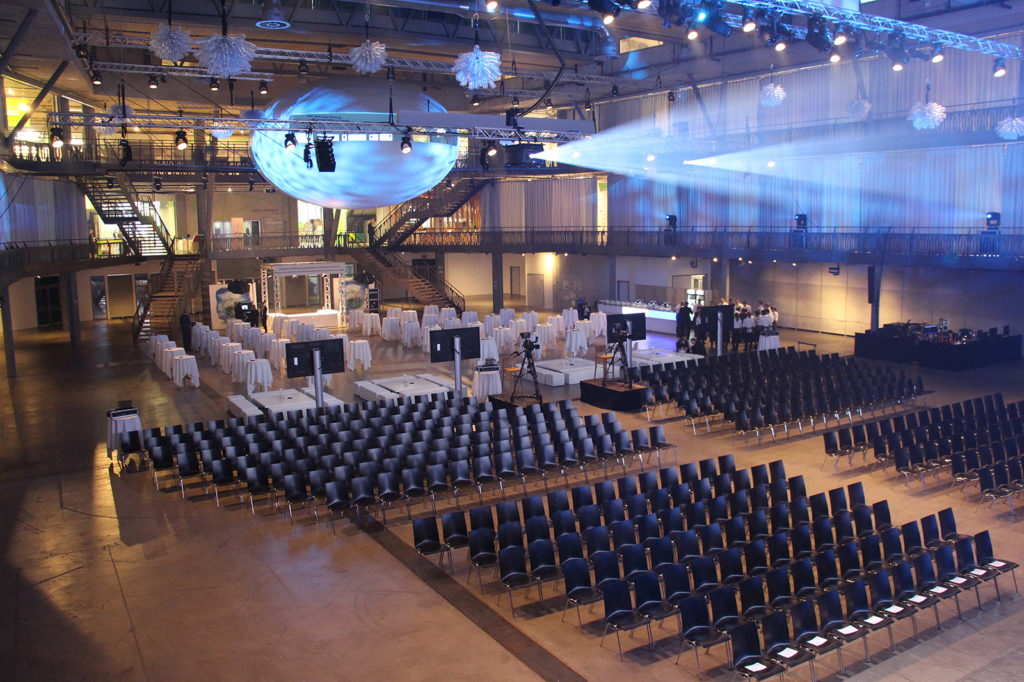 The client's requirement was to separate the arena on both floors from the visitor traffic of the exhibition stands if necessary by means of a circumferential system. Architect and owner decided to use the proven TT2 rail from TÜCHLER. On both levels, the rails were mounted partly flush and partly suspended.
Due to the acoustic properties, the decision was quickly made on TÜCHLER's SUN STOP CS. The curtains were made of three special colours.

Production, Delivery & Assembly
approx. 438 lfm TT2 rail
24 special radii TT2 rail
approx. 2,200 lfm SUNBLOCK WP