Together with a partner in South Bohemia, Tüchler was able to contribute to the success of the international top-class music festival in Krumlau. The technically exciting project included projection screens tensioned between the trees for open air broadcasts.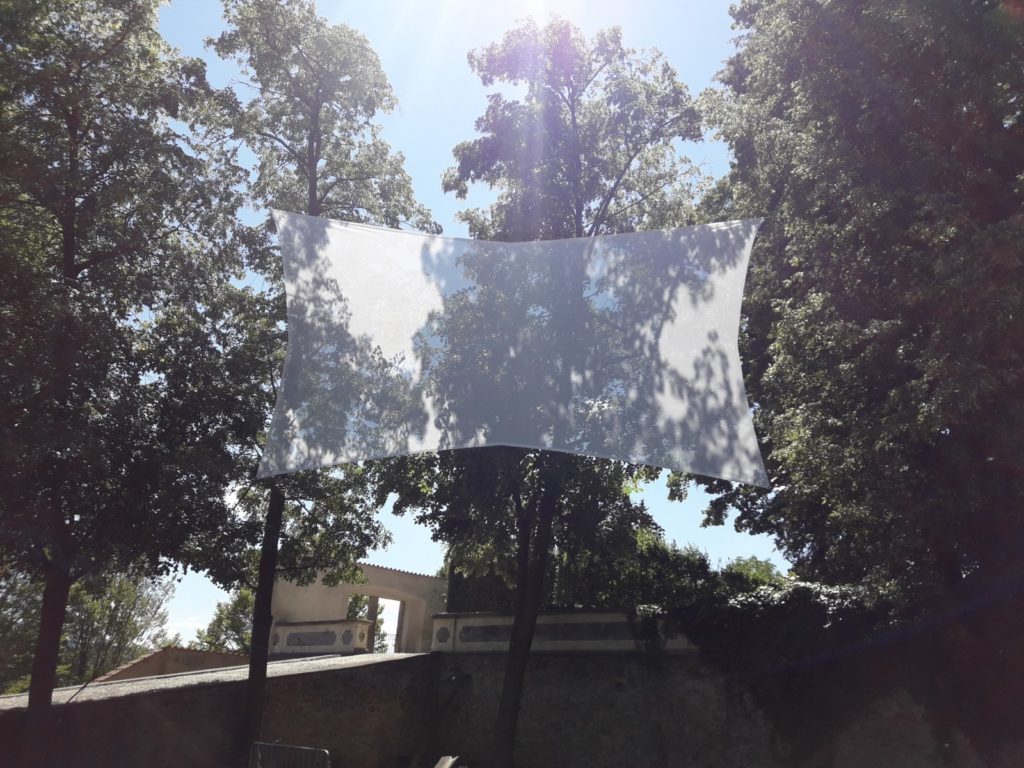 Manufacture & Delivery & Assembly
Sharkstooth gauze super gray as a projection surface, PVC Light white as a projection surface, tensioned between the trees.